Paradigm Properties
An alliance of entrepreneurial capital, building construction and redevelopment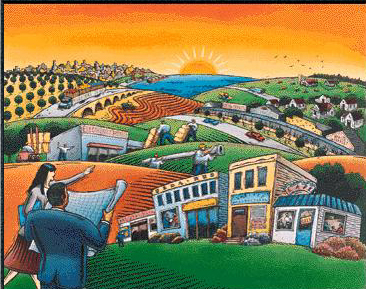 About Paradigm:
Paradigm Properties has extensive Real Estate experience in the public and private sector, with a special interest in redevelopment projects. The organization has focused its efforts on infill housing and industrial redevelopment in the Southern California market, primarily in the Los Angeles area.

Paradigm Project Focus:
The organization is focusing its efforts on redevelopment projects in the San Pedro Harbor area and the Alameda Corridor (a 20 mile railroad express line to connect the Port of Los Angeles/Long Beach to the trans-continental rail line) including the creation of quality affordable housing.

Housing Projects:
Members of the team have completed numerous projects comprising 142 units totaling $22,000,000. To date, these redevelopment efforts have focused on building affordable housing and redeveloping blighted neighborhoods in East Los Angeles.

Commercial/Industrial Projects:
Team members have extensive commercial development and redeveloped with a variety of commercial uses amounting to one and half million square feet valued at $70 Million.